Your design, your specifications and your reputation!
Another Australian first from TermShield
The TermShield TS1000 stainless steel CodeMark approved Termite Management System meets the very latest changes to the Australian Standards and complies with the installation requirements of the National Construction Code. The TermShield system gives you a pesticide free position and our Codemark accreditation ensures extensive quality control in manufacture and installation.
TermShield operates with a no arrogance policy and an ethos of a win/win position for all parties. With the peace of mind that your design is backed by a simple 60 year industry first & leading warranty.
Had a bad experience with previous mesh suppliers? Don't worry, we guarantee to work with you to make your design a winner. Remember, there are never problems, only solutions, and win/win outcomes.
"TermShield – more than just termite control, it's a quality, reputation and environmental position for a better tomorrow."
Oh! And at TermShield – It's all we do!
60 Year Diamond Warranty, an Industry First!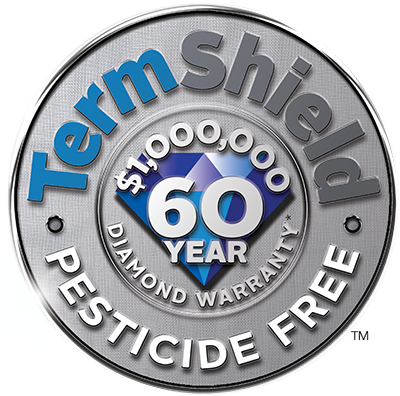 Terms & Conditions apply, click here for more information on our warranty.
Codemark Approved
TermShield is CodeMark Certified. The CodeMark Scheme created by the Department of Industry Innovation and Science, supports the use of new and innovative building products by providing a nationally and internationally accepted process for products to be assessed for compliance with the requirements of the building codes of Australia and New Zealand. The scheme provides confidence and certainty to regulatory authorities and the market through the issue of a Certificate of Conformity.