TermShield for Australia's Quality Builders
Where do we start? Would you like to promote termite control the way you do bench tops, appliances and other features? Would you like another point of difference over your competitor?
TermShield is a 100% Australian owned company committed to providing a high quality, affordable CodeMark approved termite management system using an environmentally responsible pesticide-free product. TermShield enhances and protects not only your built structures but your reputation.
How many builders promote termite control openly? Not many. It is hard to promote the use of pesticides, no matter how they are packaged. TermShield provides a new marketing opportunity turning a negative into a positive.
Imagine this – "At Prestige Homes we are proud of our quality inclusions, Granite Bench Tops, Quality Stainless Steel Appliances, and to protect your home and family, a quality '100% Pesticide Free' Stainless Steel Termite Management System with a 60 Year Warranty – That's the Prestige Homes standard, make it your standard too."
TermShield delivers on quality, price (you will be surprised!) and industry experience. We operate with no arrogance and we work to deliver a win/win relationship.
"TermShield – more than just termite control, it's a quality, reputation and environmental position for a better tomorrow."
Oh! And at TermShield – It's all we do!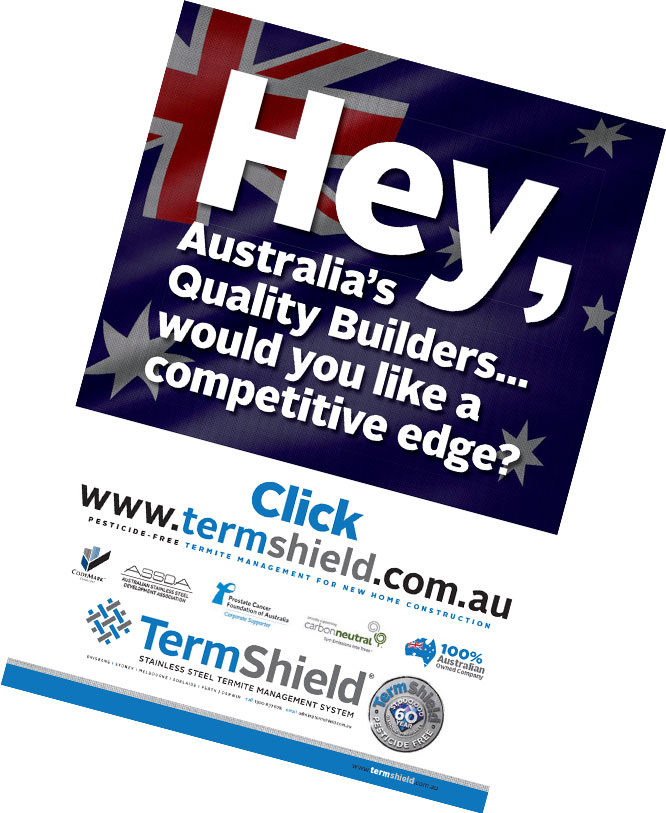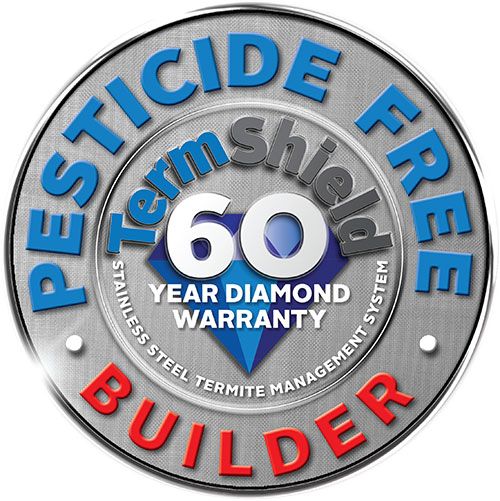 A range of promotional material available to promote your environmental position
60 Year Diamond Warranty, an Industry First!
Codemark Approved
TermShield is CodeMark Certified. The CodeMark Scheme created by the Department of Industry Innovation and Science, supports the use of new and innovative building products by providing a nationally and internationally accepted process for products to be assessed for compliance with the requirements of the building codes of Australia and New Zealand. The scheme provides confidence and certainty to regulatory authorities and the market through the issue of a Certificate of Conformity.